Cattery of high genealogy and quality persians
registered ANFI – National Italian Feline Association


---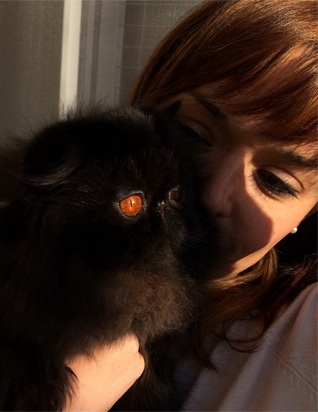 …this sentence is so true!
The eyes of the persians, so expressive and sweet at the same time, they make my heart beat faster every time I pause to watch them…
From this positive emotion, I decided to start breeding this wonderful breed.
And so it was born my passion, my adventure, my corner of happiness:
my breeding persian cats "Annarita Persians".
My persians are effectively my children, so I love to dedicate all my spare time giving them all the needs with love and steadiness.
They reciprocate my attentions growing like cats calm, playful, cuddly and healthy.
In this presentation, I want especially to thank wholeheartedly wonderful two people without whom this dream would not could become reality:
Francesco, I only write for everything, otherwise I should write another page… thank you always to be present e to share with love and patience one that has become now our cattery.
Gabriella Gorini of breeding Blueskyeyes for her trust to me, and so for giving me the precious opportunity to have her beautiful persians in my breeding program. I am very proud!! Thank you again for your precious advices, for all that you have given to me through your infinite experience on the selection of this fantastic breed. Thank you for the many satisfactions I am having, not only during the feline shows with my cats born thanks to your serious breeding work and in respect of cats. You are the example that i bring always in my heart for all the cats of my breeding…
Thanks again to everyone who are browsing in my website now, and showing interest in my treasures!