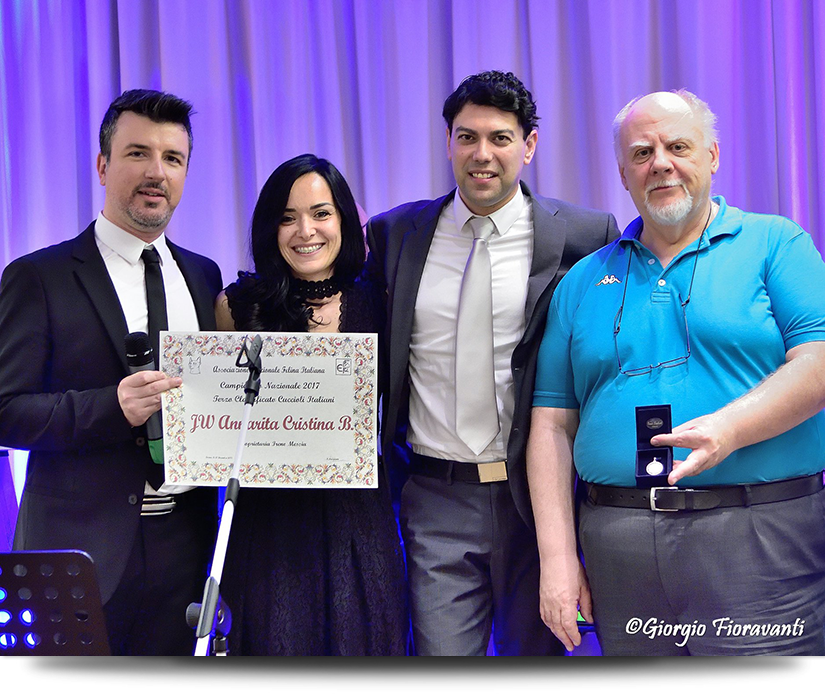 And now, we are here, in this wonderful evening that closes so a 2017 exhibition year full of emotions and great satisfactions:
🎉 "Annarita Persians" is the
first italian breed of persian cats
and
second of all breeds
in Italy 🇮🇹
🎉 Our Annarita
CRISTINA B, JW
become National Winner 2017 winning the title for the first place among all breeds.
Thanks so much to all judges of the Fife for appreciating, during the exhibitions where we have partecipated, our persians Annarita. 🌹
My thanks to you, my hairy persians that are my life. You have fill it with strong during the hard times and not only: emotions, joy, satisfactions, always new friendships and that pure love, absolute that only who live with you daily can appreciate.
My thanks to you, that are and have always been my other half,
Francesco
.